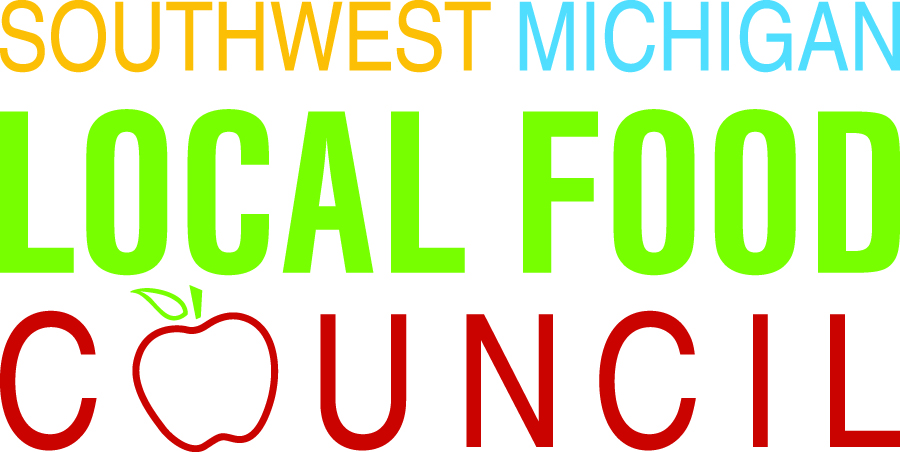 The Southwest Michigan Local Food Council is a collective of advocates that takes evidence-based actions toward the development of an equitable regional food system that values local farmers and entrepreneurs.
Our Goals – Joy for Our Food • Abundant and Fair Economy for Our Food • Growing Infrastructure for Our Food
We need volunteers to join our Working Groups!
The Joy for our Food Working Group invites those interested in sharing food & culture and growing a local food movement in Southwest Michigan to join our team!  Our strategies focus on creating innovative ways to share, celebrate, and promote foods grown or produced in Southwest Michigan.  
The strategies of the Abundance and Fairness of Our Food Working Group center around supporting beginning farmers and increasing the amount of locally-produced foods served in schools, hospitals and other institutional food service operations.  We are seeking members who have energy and access to resources to support beginning farmers and/or farm-to-institution initiatives. 
 The Growing Infrastructure for Our Food Working Group is about improving resources that support a local food system.   We are looking for committee members who have an interest and knowledge about food incubators, processing, aggregation, & distribution. Key strategies include assessing the viability and need for an incubator kitchen, aggregation/distribution facilities, and conducting a market analysis of local food sourcing by local restaurants, grocery stores and institutions. 
To Join a group, contact us here